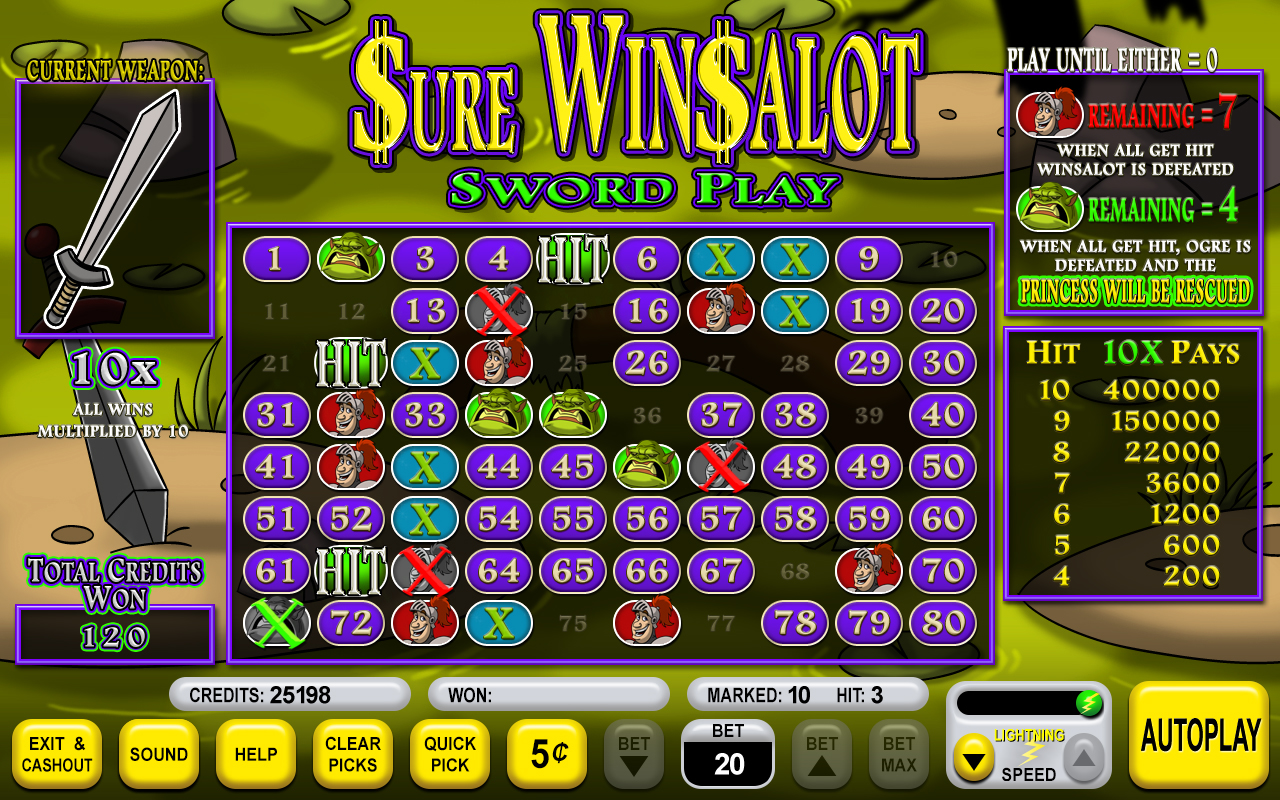 Sure Winsalot is a fun and entertaining standard keno game with three arrow bonus spots. Hitting all three in different order leads to 6 different bonuses. Every bonus game has a six weapons chest pick'em screen. Four of the possible picks are weapons and two of the picks awards additional instant credits.
Each location has a different weapon associated with it and each weapon has a different free game feature. Those features consist of things like more free games, multipliers, extra draws, a shifted pay-table making it easier to obtain higher awards, or in some cases a combination of different features.
Game Gallery
During the altered play game, an Ogre and Winsalot do battle on the top, secondary game screen. Both characters have a number of their own bonus spots on the grid. The player is in free games until either character runs out of spots. If the Ogre is defeated then the players wins 50x their bet on top of whatever they won in free games. If the Ogre is defeated and the princess is rescued, then the player receives 200x the original bet.
Game Play Demo Video