Security is your promise
GameLinx-Pay is a dispensing system which connects to the GameLinx Route system to help secure your cash on hand and easily pay your customers using a cash dispenser to your location.  Cash dispensers have been proven to reduce the risk of robbery, protecting your employees, and reducing the risk of employee theft, protecting you.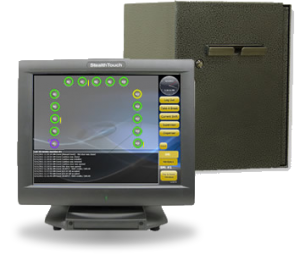 GameLinx-Pay incorporates an innovative dispenser advance feature which eliminates the need for large cash banks and cash on hand.  Additionally, you can remotely view the cash levels in your dispensing system.
Enjoy these additional benefits with GameLinx-Pay:
Secure storage of your cash in your location, minimizing cash on your gaming floor
Sleek, discrete under-counter dispenser placement
Dispenser level meters are available remotely in real-time
Quick and accurate cash dispensing
Stored data enables accountability for audit and tracking mechanisms that minimize the staff burdens created by constant monitoring, saving you significant money
Dispenser configurations:
$1 to $100 bill cassettes
Two to six cassette dispensers available

Security is your promise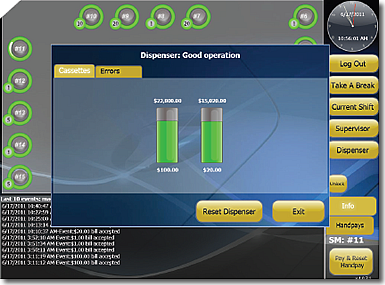 Enjoy these benefits with GameLinx-Pay:
Secure storage and monitoring of cash levels
Accurate, real-time cash level meters
Quick and accurate dispensing of cash
Sleek, discrete under-counter placement
Multi-denominational cassettes that allow precision management of dispensing
Two to six cassette dispensers available
$1 to $100 bill cassettes
No more high volume payouts from your cash registers
No cash on your gaming floor
Quick and easy reconciliation to cash on hand
Immediate notification of player cash-out requests or jackpots
Key functions such as reporting dispenser fill information and troubleshooting of error messages
Capable of generating end-of-shift reports based on log-out parameters
Shift information archived in terminal storage
Stored data enables accountability for audit and tracking mechanisms that minimize the staff burdens created by constant monitoring, saving you significant money
Reduce the time and personnel requirements for your drop